At JARUS, we are privileged to have an exceptional leadership team driving our mission forward. Comprised of visionary experts from diverse regulatory backgrounds, our leadership team brings together a wealth of knowledge and experience in the unmanned systems industry. With their guidance, we strive to establish global standards and regulations that foster safe and harmonious operations of unmanned systems. Get to know our esteemed leadership team as they continue to shape the future of unmanned systems regulation worldwide.
The JARUS Leadership Team (LT) is led by the JARUS Chair and Vice-chair, the Secretary-General, and the Working Group Leaders. Together, they form a dynamic group that drives the strategic direction of JARUS. The LT meets monthly, or as required, to review the progress of JARUS's work and coordinate actions in accordance with decisions made by the plenary team.
Under the strong leadership of the Chair and Vice-chair, the LT ensures effective communication, collaboration, and decision-making within JARUS. They provide guidance to the Working Group Leaders, who play a crucial role in the development of industry-leading standards and regulations.
The Secretary-General is responsible for managing the day-to-day operations of JARUS and acts as a bridge between the Leadership Team, Working Groups, and the wider community. Their coordination ensures seamless execution of JARUS's work and facilitates effective communication between stakeholders.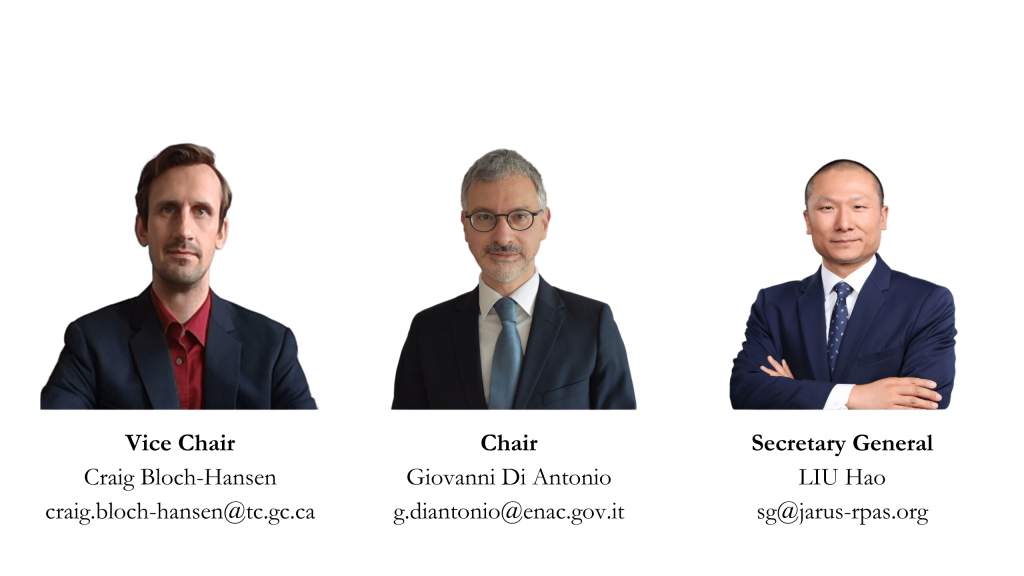 ---
Working Group Leaders within JARUS play a pivotal role in the development of the organization's work program and ensure effective coordination with the Secretariat. These leaders, who are either JARUS Focal Points or nominated by their National Aviation Authorities (NAA) or regulatory authorities, provide guidance and direction to their respective working groups